Water Damage Restoration, Mitigation, and Remediation Care in Sterling Heights – MI
"We Clean Up What's Messed Up"
FREE IN-HOME ESTIMATES – SAME-DAY SERVICE – INSURANCE COVERAGE!
"I literally woke up to an utter NIGHTMARE. Our 2nd story bathroom apparently backed up with sewage and flooded all over while seeping through to the first floor of our house in our daughters bedroom. The smell became unbearable within hours, so we called these guys to immediately come on location and fix it asap. Within 30 minutes they were here lickity split, extracted the water, removed the sewage and made our home smell 'pleasant' again."
- Joseph Figueroa
For the last 15 years our Sterling Heights division has served your local community employing certified and experienced technicians to restore your home or business from water damage , mold and other related issues.
Our team are a tight-knit group of professionals who will work with you and your insurance company to keep your out-of-pocket expenses LOW and the quality of your service HIGH. We guarantee it! So, don't delay and give us a call today!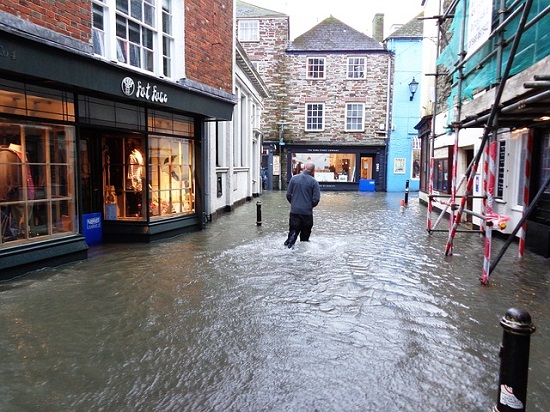 CLEANING SERVICES
Cleaning up a mess after a massive tornado or hurricane storm is a daunting task. No one person should ever do it alone for risk of objects falling on your person. That's why we provide "after-care" cleaning for sewage, blood, flood, industrial, fire, biohazard, and burst pipes.
MOLD REMEDIATION
Our mold removal services are guaranteed to completely eradicate any traces of mold from your property. Plus, we take extra steps to ensure you don't have to deal with it anytime soon in the future. Do NOT attempt to remove yourself. Don't even go 'near it'. It's dangerous stuff and it requires a team of professionals like ourselves to handle it properly according to state standards.
WATER DAMAGE RESTORATION REPAIR
There are few things more frustrating for a homeowner than having to deal with excess water in your home. It's not only a nuisance for everyone residing in the home it can be expensive and destructive. The key to reducing your costs is to contact us as soon as possible to prevent further damage incurring larger expense. We have a detailed step-by-step plan to make the clean-up process as smooth and quick as possible.
COMMERCIAL SERVICES
As a business you have a lot to lose due to potential water damage. Our certified drying specialists immediately dispatch for emergency situations to extract, dry, remediate, dehumidify, disinfect, and deodorize any affected areas.
Our team is trained to quickly prevent inventory loss and save as much of your valuable equipment as we possibly can. If necessary, we'll even pack and move your items to another safe and dry location while we take care of the business at hand.
Along the way we analyze air moisture levels to ensure they're decreasing. You're business is sure to be in good hands.
"You have guys have saved my hind TWICE already in the last decade in two different properties with a flooded basement (go figure!). You were able to come in and salvage most of my belongings, even items I thought were too far beyond repair. I couldn't say enough positive words about your company and if I or anyone else are in need of your services (heaven forbid), you're the first one I'll call."
- Dawson Creek
A Water Damage Team Care Service You Can Trust!
Other cities we currently and happily serve nearby include:
Fraser, Troy, Clawson, Warren, Roseville, Madison Heights, Mount Clemens, Rochester Hills, Royal Oak, Eastpointe, Rochester, Hazel Park, Berkley, Birmingham, Ferndale, Utica, Cady, Big Beaver, Fraser, Clinton Township, Clinton, Shelby, Troy, Center Line, Clawson, Broad Acres, Warren, Waldenburg, Disco, Yates, Roseville, Madison Heights, MI